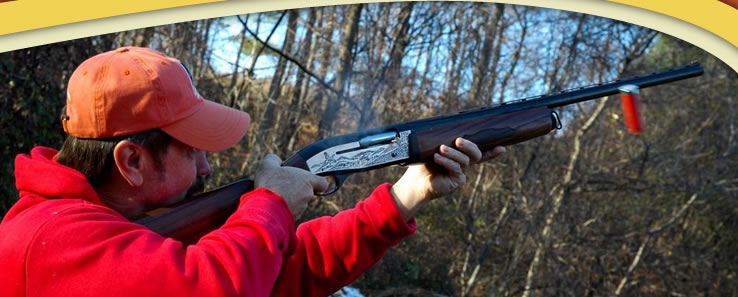 FAQ for Pheasants Shooters
What do I wear?
You should wear warm clothes and waterproof boots.

Do I need to wear blaze orange?
It is recommended but not required.

Do I need a hunting license?
No, we carry the license.

What kind of gun should I bring?
Bring a 12, 16, or 20 gauge shotgun---no automatics.

What size shotgun shells should I bring?
Bring game load, 2 ¾ low brass, 7 ½  shot.

What if I don't have my own gun and ammo. Can I rent from you?
Yes, we rent guns and sell ammo.

Do you have a shooting range?
Yes, however we do recommend that all shooters participate in shotgun instruction and trap shooting before each hunt to insure the safety and success of the shoot.

How many people can hunt in the field at one time?
2 - 4 shooters are recommended for a pheasant walk-up shoot.

Can I bring my own dog?
Yes, well-behaved dogs are allowed but we are not able to guarantee hunting success unless our guides and dogs are used.
Can you hunt in the rain?
No, in extremely bad weather, hunts can be rescheduled.

Are deposits required?
Yes, a 50% deposit is required. We take all major credit cards except American Express.