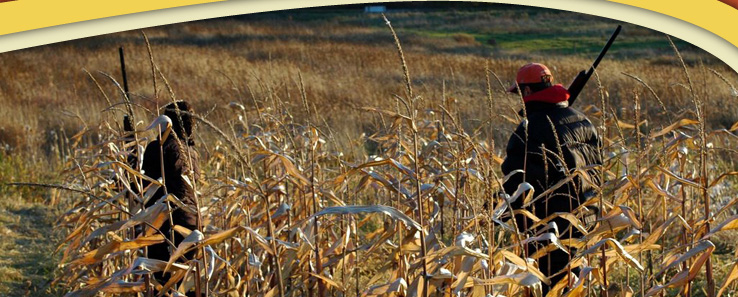 Can't Wait To Get Here
We have found that most hunters have more than just game on their mind when they set out for our preserve here in the Catskill Mountains of New York. It's our bright, crisp mornings that are so filled with anticipation that you almost don't need the coffee. It's our breakfast table - filled with as much laughter and stories as it is with the smorgasbord of food.
Friends and old pals connect here, as much with each other as with their hunting experience.

What An Experience
We have worked to preserve our land as much as the experience it provides. You know the kind of experience: where you get more joy from putting your son on a pheasant than going after it yourself. Sometimes helping your best friend bring the big buck in is as much fun as your own.

Great Traditions
For over 30 years we have catered to successful hunters with one of the highest harvest rates in the industry. Whether you are here for white-tailed deer, wild turkey, or pheasant we invite you to experience the time-tested traditions of
Hull-O Farms and to enjoy hunting in a new and exhilarating way.

This is where great stories are made!